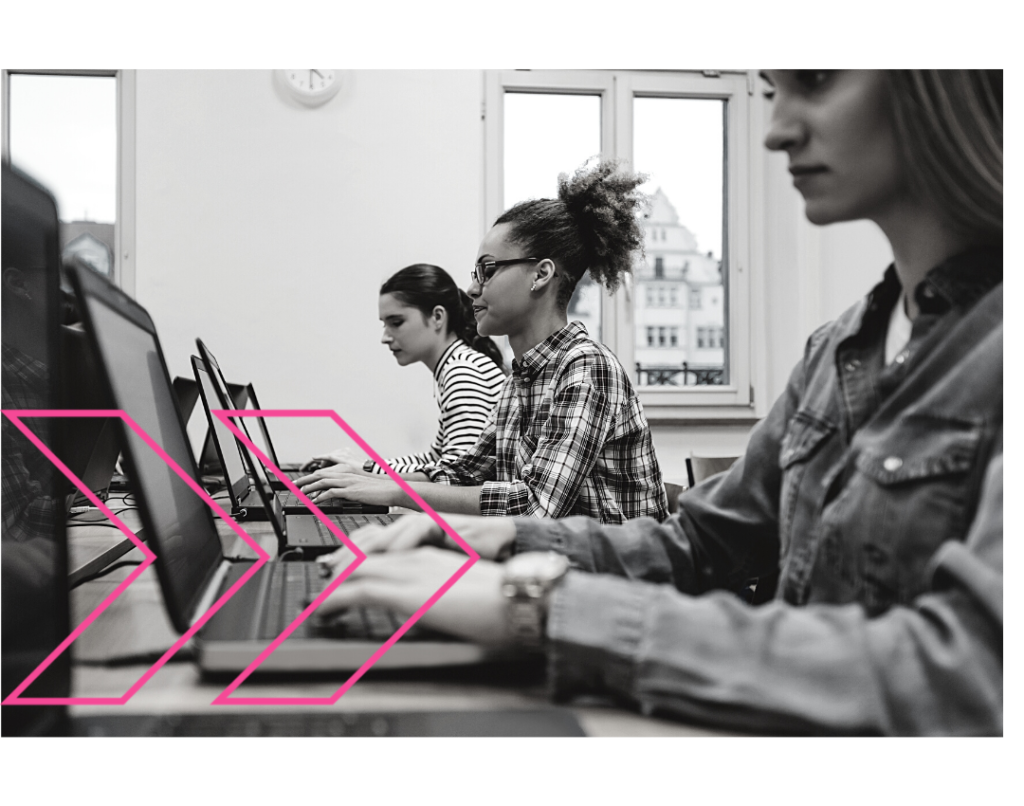 Jessie Rossington
PART OF THE Civil Service's Data Digital, and Technology Fast Stream

Code First Girls Web Dev Course Alumni 
HOW DID YOUR JOURNEY INTO TECH BEGIN?
I joined a Code First Girls course whilst studying social sciences at LSE in London. Before this, I had spent a few years working, volunteering, travelling and living abroad in Latin America (Colombia and Peru), Spain as well as Morocco and Israel.
HOW DID YOU GET INVOLVED WITH CFG?
WHAT MOTIVATED YOU TO GET INVOLVED?
I was mostly curious about coding and tech – it's an exciting, always-changing space to work in. I didn't have a background in engineering/ programming – I used to think this was a prerequisite to a career in tech so didn't think I would be suitable but this course required no previous experience. I was also interested because it was focused on getting women into tech. Tech is such a new sector so it feels like there is still space to mould it to be inclusive for all, regardless of gender, race, background etc.
WHERE HAS YOUR TECH JOURNEY TAKEN YOU TO?
I'm now working in Digital, Data and Tech in the UK Civil Service. I've previously worked as a Service Designer at the Foreign, Commonwealth and Development Office and I'm now an Agile Delivery Manager at the Ministry of Justice. I love being able to merge my two passions of digital/tech and helping create a positive impact on the world. I previously thought careers in tech were restricted to programming but there is such a broad range of roles available. I'm really passionate about user-centred design and design-thinking, and how this can be used to design policies and public services, from a bottom-up approach, putting the user at the centre of the process.
ANY TIPS FOR SOMEONE STARTING OUT IN TECH?
I would say keep trying different areas until you find what excites you – data, coding, user-centred design, product and delivery management. The sector is so broad. Also, reach out to people and ask them about their career, what they do, how they got there. People are always excited to share their experiences.