The Code First Girls +Masters is a four-week intensive course that will provide learners with additional skills and knowledge across DevOps & Cloud, Mobile App Development, Data Analyst or Cyber Security.  
CFGDEGREE +MASTERS
The +Masters is intended as an extension for recent grads of our CFGdegree, to help prepare candidates for more specialised job roles with our partner companies.
INTERNAL UPSKILLING OR CANDIDATE ATTRACTION
The +Masters is also an option for companies wanting to upskill internally or attract women and non-binaries in tech to more bespoke roles inside their businesses.
+MASTERS CERTIFICATION
Candidates who successfully pass the +Masters will receive a certification recognising their learning achievement and specialisation.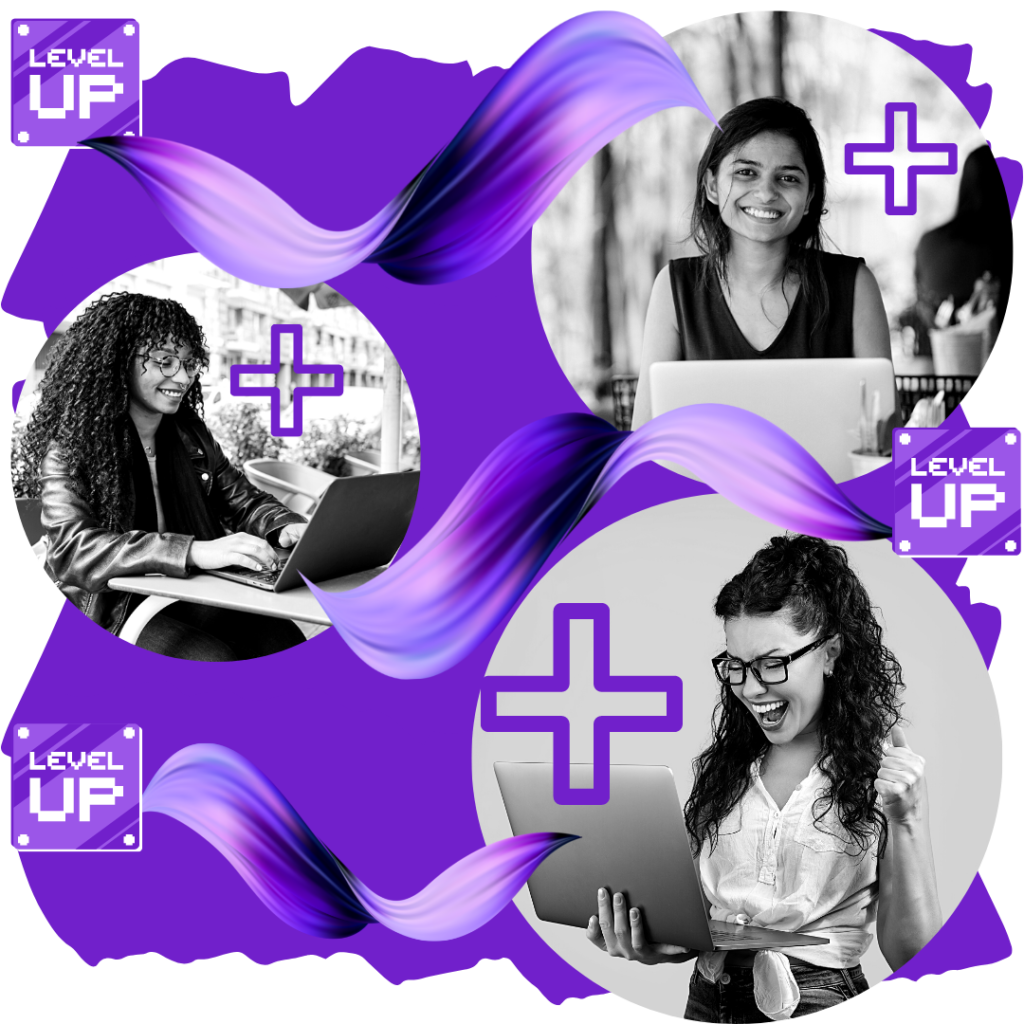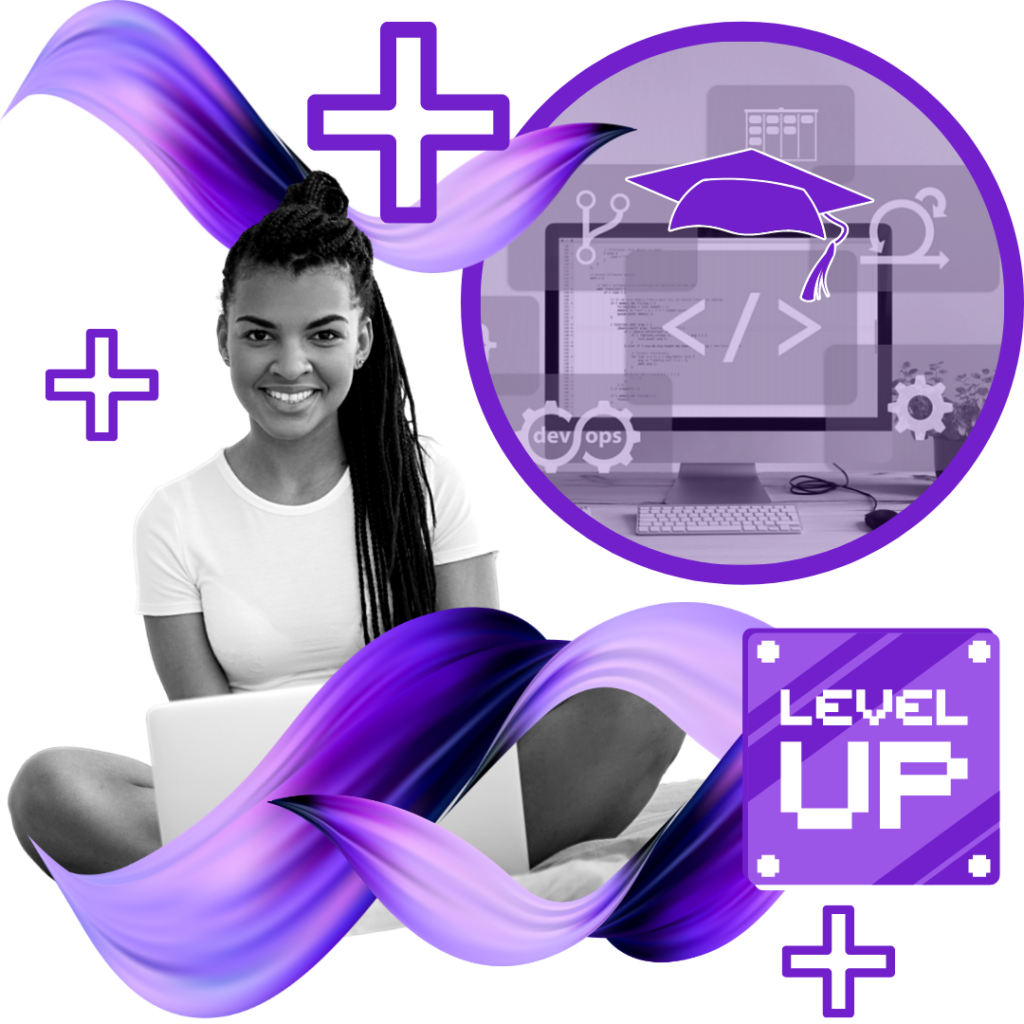 The +Masters courses will be timed to commence approximately one week after each CFGdegree cohort finishes. This will usually be in June, September, and November. 
COURSE LENGTH
Each course runs for four weeks and, like our CFGdegree, it will run four nights per week (Monday – Thursday) between 6.30pm and 8.30pm.
VIRTUAL OR IN-PERSON?
Currently, all of our courses are virtual, however, we do like to celebrate with a little (optional) graduation ceremony at the end for our CFGdegree and +Masters grads!
WHAT IS THE COURSE STRUCTURE?
Aside from the lessons and virtual learning over the four weeks, learners will also need to pass a final assessment to receive their certification.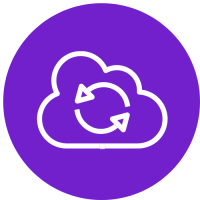 DEVOPS & CLOUD (DEPLOYMENT)
The skills you will learn in our DevOps & Cloud (Deployment) +Masters will allow you to continue on your software engineering career pathway, with roles including DevOps Engineer, Site Reliability Engineer, Cloud Engineer, and more!
DEVOPS & CLOUD +MASTERS
COURSE STRUCTURE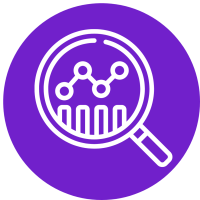 The skills you will learn in our Data Analyst +Masters will allow you to explore a wide variety of roles across tech such as a Business Analyst, Data Business Analyst, Quantitative Analyst and more!
DATA ANALYST +MASTERS
COURSE STRUCTURE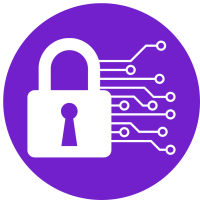 The skills you will learn in our Cyber Security +Masters will allow you to explore a wide variety of roles across tech such as a Computer Forensic Analyst, Security Engineer, IT Security Specialist and more!
CYBER SECURITY +MASTERS
COURSE STRUCTURE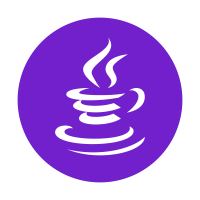 The skills you will learn in our Java +Masters will allow you to explore various roles across tech such as Java Software Developer, Java Developer, Java Software Engineer, Backend Developer (Java), Java Test Engineer and more!
Java +MASTERS
COURSE STRUCTURE
+MASTERS: ELIGIBILITY CRITERIA & DATES
All CFGdegree graduates will be eligible for four-week extension +Masters courses, giving candidates an even deeper level of learning across DevOps & the Cloud, Mobile App Development, or Data Analyst and Cyber Security specialisations.
To take part in the +Masters, you will need to apply for a role at a company that is sponsoring both CFGdegree +Masters learning. 
As companies will be sponsoring candidates through this learning, it will be completely free for successful CFG applicants with some great job opportunities attached!
CONNECTING CODERS TO COMPANIES:
Applications are now CLOSED for our Autumn 2023 CFGdegree cohort.
Please make sure you check out the application requirements as some roles do have additional assessments or application requirements.
Please note: We recommend getting your application in as soon as you can. The CFGdegree places are in high demand and applications may close earlier for individual companies if all CFGdegree candidate interview places are filled.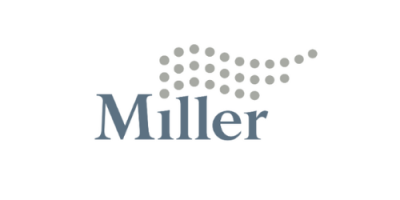 ROLE/S: Data Visualisation, Salesforce DEVELOPER, Junior Azure Devops Engineer, Product Manager
Miller Insurance is sponsoring four places across Software, Data and Product Management CFGdegree specialisation and will be sponsoring 1 candidate for the +Masters in DevOps & Cloud.
Miller Insurance would love to hear from a mix of recent uni grads and career switchers for these roles, and are open to all education backgrounds.
REQUIREMENT 
Must the right to work in the UK
Must pass financial background checks
This is a hybrid role where you are reqired to spend 50% in the office and 50% at home
Role to start in January 2024
For more information on the roles:
EMPLOYEE BENEFITS:
To find out about the employee benefits at Miller Insurance you can find them here.
MORE ABOUT MILLER INSURANCE
Miller is one of the leading independent specialist insurance broking firms operating in Lloyd's, the London and international markets.
Miller's vision is Our world is protecting your world.
MILLERS STORY
Our story, our approach, our success
Since Miller was founded in 1902, we have grown to become a leading specialist (re)insurance broking partnership.
Headquartered in London, our network has increased to more than 650 colleagues across our UK and international operations.
We always strive to be the best. That is why we focus on specialist areas where we have built up technical sector knowledge and have become a recognised leader in our chosen fields.
We do the right thing
We are all trusted and depended upon to do the right thing, whether this is acting with integrity, making principled decisions, or giving clients clear, honest and unbiased advice. Even when it is not the easiest option, we will be straightforward and genuine in everything we say and do.
We deliver on our promises
We are extremely proud that this diligence has earned us a reputation for keeping our promises to clients, markets and each other. We take a mature, reasoned, long-term view so we can provide continuity and stability – something that's especially valuable in uncertain times.
"Even when it is not the easiest option, we will be straightforward and genuine in everything we say and do."
We work as one team
The Miller way is to work as one team for our clients' sole benefit. We select the right talent across all our specialist areas and locations. By working together, we can deliver a powerful, seamless, tailored, and consistent service.
This professionalism, this trust, this global experience is who we are.
This is Miller.
Specifically on the team :
We are a high performing inclusive and diverse Technology, data and innovation team.
We drive 2 of the 5 strategic pillars data driven and work smarter
Hybrid role, with a work your way policy, focussing on the importance of 4 C's – Collaboration, Celebration, Customer/Client and Coaching
Find out more about working with Miller Insurance –
CAREER STORYS 
Please note: only apply for ONE CFGdegree role. We will capture other preferences in your form. 
BECOME A CODE FIRST GIRLS MEMBER