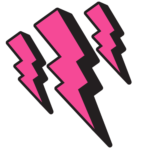 RAKIYA SULEIMAN, 25
PRODUCT MANAGER, DIGITAL HUB @ ARUP

Code First Girls Instructor, Python & Web Dev Course Alumni & Career Switcher
HOW DID YOUR JOURNEY INTO TECH BEGIN?
My first proper exposure to technology was in 2015 when I decided to make a website for my blog on WordPress. I had no idea what I was doing, but I remember the sheer excitement when I edited my first CSS file and saw the font and colours of my website change. This motivated me to have deeper-than-average technical skills and also to promote diversity within the technology space. Prior to CFG, I was studying for my MSc in Innovation, Entrepreneurship and Management at Imperial College Business School and working for a Fintech startup in London.
HOW DID YOU GET INVOLVED WITH CFG?
I took the Front End Development, Python and SQL courses.
WHAT MOTIVATED YOU TO GET INVOLVED?
I wanted to gain the necessary skills required to work within the technology sector and to be part of a community that fosters diversity in technology.
WHERE HAS YOUR TECH JOURNEY TAKEN YOU TO?
I currently work as a Product Manager within the Digital Hub at Arup. My role consists of supporting the development of commercially viable and scalable digital products, from the ideation phase to MVP testing, launch and scaling. 
I have a great interest in using technology to improve user experiences, identify, assess and support ideas and revenue opportunities. I have also previously worked in operations, product management and strategic partnerships for a Fintech startup. 
Outside my day job, I dedicate my time to driving inclusion and diversity for women and ethnic minorities in the technology sector. As a WomenTech Global Ambassador, I helped to recruit 124,469 women in tech to discuss topics that matter in the industry and was recognised as a country leader on the global WomenTech community map. Mentoring at Stemettes enables me to support young girls interested in starting a STEM career. Being featured by the 1 Million Women in STEM network allowed me to shed light on STEM careers and be a visible role model to inspire the next generation of girls looking to get into STEM.
ANY TIPS FOR SOMEONE STARTING OUT IN TECH?
My advice would be try everything and stick with what you enjoy! And try to find or build a good support network in your organisation. It makes such a difference to have people around you who are experiencing the same challenges.