6 WAYS TO KICKSTART YOUR CAREER IN TECH
Code First Girls (CFG) asked me to write a blog about how Bank of America is an advocate for women in technology and why increasing diversity in the tech sector matters. 
Rather than tell you what Bank of America has done for economic empowerment of women, I wanted to share with you some advice from myself and my teammates, on how you can take control and kick start your journey into #tech.
Throughout the piece I will share insights and observations gathered throughout the last five years of our partnership with CFG. Including learnings and feedback from Bank of America employees who have volunteered to teach CFG courses, and our senior female technologists who have mentored the organisations members.
1. DON'T LET YOURSELF THINK "THIS IS IMPOSSIBLE".
'It always seems impossible until it is done' – Nelson Mandela
It's very easy to fall down at the first hurdle and believe that something is impossible. Don't let that happen with your ambition to get into the tech industry. Be kind and patient with yourself and trust me, there is always a way!
'Nothing is impossible.  The word itself is saying "I'm possible"' – Audrey Hepburn
Lots of people face set-backs early on when starting out in their careers, it can be tough finding your way, identifying exactly where you want to be and how you can get there, especially in the fast moving world of technology. Learn from the struggle, embrace the challenges and don't give up.
2. STARTING A CFG COURSE? WHAT'S YOUR MOTIVATION?
'Know exactly why you applied for the CFG course and what motivated you in the first place.' – Andreea-Marie Ionescu, London Volunteer CFG Instructor, Bank of America

Knowing your motivation is key to keeping going, completing the course and making the most of the experience. We know that it can be a challenge at times, so think clearly about what finishing the course will enable you to go on to do and what you will gain from it. Is this the first step to a dream career? Do you simply want to experiment with different types of coding? Or will the opportunity enable you to help build your network? Write down your motivations, keep reminding yourself of them, and persist by seeing the course through.
"Develop a true passion for technology and do your research! With the right insights, you can make better decisions and excel in your chosen area of interest." – Tiffany Sika-Dufie, CFG Alumna, Technology Apprentice, Bank of America
3. WHILE LEARNING TO CODE DON'T WORRY OR GET DISTRACTED BY OTHERS' ABILITIES
'Everyone picks up things at a different pace, just because you find that something is hard for you doesn't mean that it's not for you' – Cristina Pascalau, London Volunteer CFG Instructor, Bank of America

When I first started learning to code, it was all too easy to compare myself with other people and get discouraged.   However, remember not everyone on the course is starting from the same point, some may already have had coding experience, so don't assume you can compare yourself to them. Work with the tutors who are always on hand to help and support you, focus efforts on your learning, not wasting time comparing yourself to others.
4. PRACTICE MAKES PERFECT … WELL EASIER!
"Coding is a skill – not perfected in one day, one month or even one year! It is a skill requiring continuous improvement" – Andrew Crofts, Chester CFG Volunteer Instructor, Technology, Bank of America
With coding, practicing your new found skill is key, one way to do this is to take the #30daysofcode challenge. Once you start you will be able to explore a range of different coding tasks and you'll also then be able to share your progress with the network of other CFG members going through the same thing and alumni of the course via social media.
When things aren't working out the way you expected, it can be tempting to take a shortcut and search the answers online, but in the long-run this won't help you. I always, try and break the problem down into smaller tasks and methodically tackle each issue individually. Many problems we work on at Bank of America would not have been solved before, so practice thinking independently when you code and it will hold you in good stead.
5. CREATE YOUR #TECHGOALS SQUAD
"Networking is invaluable to kick starting your career. It allowed me to understand what it's really like to work in technology. Excellent places to start building your network include technology conferences and other CFG events." – Hayley Lee, CFG Alumna, Technology Apprentice, Bank of America
No one achieves their goals without a great team around them. With your peers in your CFG course and your first '#tech guru' (also known as your Instructor), you have a ready-made squad. In industry and at Bank of America we never work alone, so don't think you are on your own in this journey. The Code First Girls community is one of the most supportive and open forums I know, there's always someone who wants to help with any questions or queries.
Your instructors are hugely passionate about helping you – they are giving up their free time to teach you. Leverage their knowledge and experience as they are your No.1 supporter and want you to succeed! Build up your network, look out for mentee opportunities like Bank of America's #fintech mentoring scheme to learn from fantastic technology role models.
6. REMEMBER TECHNOLOGY IS NOT JUST ABOUT CODING AND HAVING A COMPUTER SCIENCE DEGREE
The technology industry has many different roles and requires many different skills not just coding. In the technology team at Bank of America we have lots of diverse roles ranging from infrastructure, networks, product management, UX design to business analysis that do not require any coding. The key attribute we look for is an understanding and passion for technology and its future. The world of technology is always changing so we need people who can continually learn and adapt, we also want to bolster the number of women moving into the sector and through our partnerships we hope to help guide, energise and encourage young women to take the first step.
Good luck with your journey into technology, I look forward to being part of your #techgoals squad.
To learn more about technology opportunities at Bank of America go here.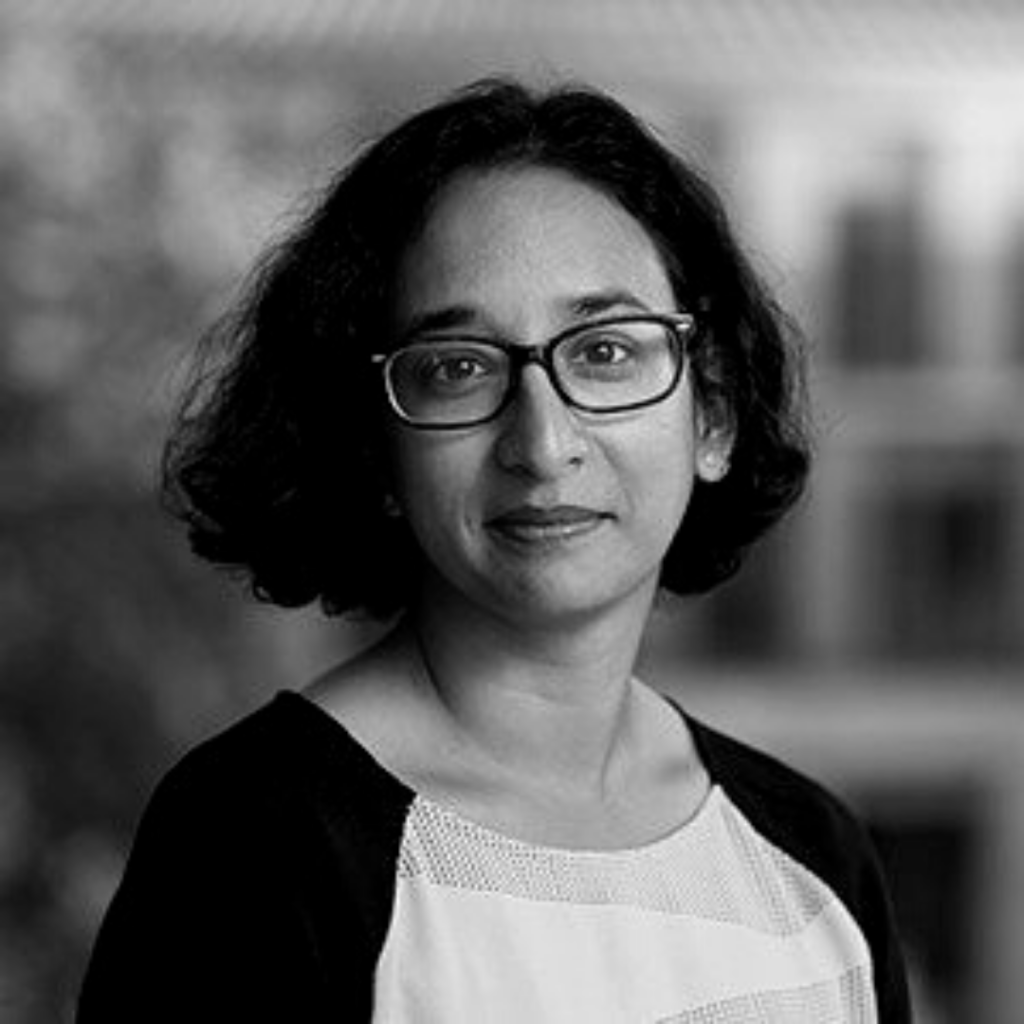 Selina Pavan works at Bank of America in Fixed Income, Currencies & Commodities Technology.  She is leading the Global Fixed Income, Currencies and Commodities Technology Architecture horizontal working with SMEs across the organisation to drive and enable a consistent technology strategy across the teams. Selina is the co-chair for Women in Technology & Operations (WIT&O) London Chapter.  She also manages the Code First Girls partnership for the firm and is on the advisory board for Stemettes.