Meet Janine Luk, one of our CFG Ambassadors. This is her story with CFG!

✈️ Janine wears many hats from being a world traveler, woman in tech and CFG Ambassador that spans into her many hobbies. She actively promotes DE&I initiatives and has even spoken at the UK parliament with CFG. Learn more about Janine's story below! 
THE HOT SIX QUICK FIRE QUESTIONS!
Favourite coding language?

Kotlin.

What is your choice of beverage for coding?

Iced flat white with oat milk.


Desk set up – RGB, Minimal or

my

aesthetic? 

Minimal.

If You had to only use one for life:

Laptop or PC? Laptop 💻 Macbook Pro to be exact 😃

Are you most productive in the morning or evening/night?

Both! (I'm least productive right after lunch time – so I like to take my meetings then).

What do you listen to whilst you code and where?

Spotify, radio, vinyl or fave CD? Binaural Beats on Spotify / Studio Ghibli Lo-fi Mix on YouTube.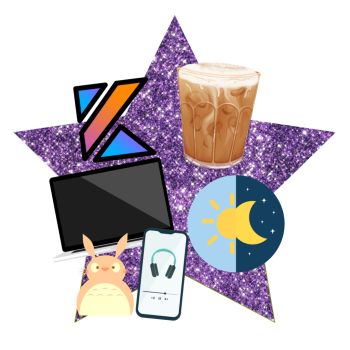 I'm a Software Engineer, currently working in the Enterprise Blockchain industry. 
A few years back, my friend told me about their positive experience with CFG after taking the Intro to JavaScript eight-week Kickstarter course. So naturally, I was intrigued to find out how I could get involved to support more underrepresented individuals in tech. Eventually, I established a partnership between CFG and the company I was working at.
As my professional relationship with the CFG team grew, our partnership opportunities expanded over time. From being invited as a speaker to CodeFest 2021, to becoming a Confidence Coach for CFGdegree applicants, CFG has provided me with a platform that empowers me to encourage and connect with other underrepresented individuals in tech.
🗺️ How has your experience living abroad since you were 11 years old, and studying in several different countries shaped you as a person today? Has it in any way influenced the work that you do or your values?
Moving overseas away from my parents from the age of 11, meant that I had to establish my own thinking and gain independence from a very young age. It also taught me how to deal with challenging situations on my own and in certain cases, how to collaborate with others in finding solutions together. 
From attending International School in Hong Kong to living in Northern Ireland, Canada, France, and now back in the UK, it also meant that I was constantly surrounded by people from a wide range of backgrounds and cultures. 
In the workplace, this translates to taking ownership of the work that I do and effectively communicating with my team when it comes to problem-solving. It also inspired me to get heavily involved with matters related to Diversity, Equity, and Inclusion (DE&I).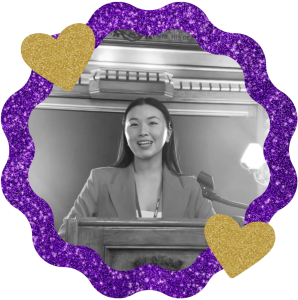 🎤 You recently represented CFG at the UK Parliament! How was that experience? What did you share? What were your key memories of that day?
The Code First Girls partnership with the UK Parliament is a huge deal! CFG has come so far in terms of growth and it was such an honour to be invited. I loved getting to know more about the UK Parliament's plans to work with CFG and meeting some members of their current tech teams. Other key partners of CFG were also present that evening and it was exciting to speak to them about how the degree candidates in their companies were doing.
That evening felt so surreal and it makes me feel so proud and grateful to be a part of the CFG family!
📝 Your initial background was in Marketing and Business - why did you make the decision to move into tech and what interested you about it? What is it like teaching yourself coding and do you have any advice on independent learning?
Upon completing my Bachelor's degree in Marketing and Business Development, I started working in the marketing team of a yacht company in the south of France. Initially, it was an exciting and eye-opening experience. However, a couple months into the job, it no longer felt fulfilling to me anymore. I wanted a career that was intellectually stimulating for me and aligned with my personal values, but I didn't quite know what that was – yet.
In hopes of discovering a new hobby, I decided to start learning how to code outside of work – using free online resources such as Codecademy and Free Code Camp. Needless to say, it was extremely challenging at first as no one in my network was a coder. I had to rely heavily on the community online to seek guidance when I got stuck. To my surprise, this new hobby quickly became an obsession! Eventually, I decided to quit marketing to pursue a 15-week bootcamp course that would accelerate my journey into the world of tech.
Independent learning can be tricky – I used to get overwhelmed with the amount of courses available and to know which course to take. My advice is, regardless of what course you choose to do, make sure you understand a concept before moving on. It's easy to get bogged down by 'How many courses have I done' – rather than 'What did I learn/understand/remember?'. Quality of learning is much more important than quantity.
Another challenge is seeking support – especially if you don't know anyone who is working in tech. My tip for this is to make new friends in tech – go out there, attend meet-up events, and get inspired! By learning how other people solve problems, it will expand your ways of thinking. You might even make life-long friendships! It can be daunting at first, but I promise you – it gets easier over time.
"As an intersectional Asian woman who doesn't come from a conventional tech background, I've experienced many barriers and challenges along the way."
👒 You wear multiple hats regularly - not only as an Ambassador with CFG but also as a confidence coach, whilst being Chair of the D&I Team at R3 in your current job. You truly are heavily involved in giving back to the tech community, can you please share with us what you are passionate about and what drives you to venture into these activities and roles?
The mere fact that there is still a lot to be done in the tech industry is what drives me. Not everyone gets treated fairly in today's society and that is just not good enough. 
As an intersectional Asian woman who doesn't come from a conventional tech background, I've experienced many barriers and challenges along the way. Evidently, each individual's experience will differ. However, I'm certain that if more people got involved with improving diversity, equity, and inclusion in tech, tech would be a much better place for all. Not only would it be a nicer environment for us to work in, but the products we create would also be enhanced for the end-user. For that reason, I'm extremely passionate about inspiring and supporting underrepresented individuals in tech.
💘 As a CFG Ambassador, what one piece of helpful advice you'd like to share with our community? It could be career, life, coding, learning etc. related.
Don't rely on your motivation to get far. Keep yourself accountable and instead, rely on your determination and commitment to your goals. Set a baseline for yourself to achieve every single day, so that even if you don't manage to do anything more than that – at least you would've still made some progress.
For your career, this could be taking 15 minutes to time-block your schedule for the day.

In life, this could be daily journaling.

For coding, this could be to code for at least 30 minutes.

For learning, this could be to study for 30 minutes.
👓 Being a Solutions Engineer requires a lot of screen time! What is your work/life balance like or what do you like to do away from the screen?
Outside of work, I love dancing, playing music (piano, guitar, drums), discovering new food spots in London, and spending quality time with my boyfriend, my sister and my friends! I also love travelling and a new hobby I'm working on at the moment is golf.
Follow me on @janine_codes on Instagram to see what I get up to!
Thank you Janine for sharing your story with us! We're very lucky to have an amazing team of ambassadors so make sure to subscribe to our channels to be notified about our next Ambassador, Faith Ida.