navigating the tech industry as a black muslim woman

my journey into tech
so far...
In just 10 months, I graduated from the Sky Software Engineering Academy, I got my first Software Engineering job at a leading bank in the U.K starting January 2022, landed a blockchain scholarship with Consensys, the world's leading ethereum company, I co-founded an educational tech platform, became a mentor at Black Girls in Tech, secured a place in the Black Valley mentorship program, and I am now a finalist for the Rising Star In Tech Globant Awards!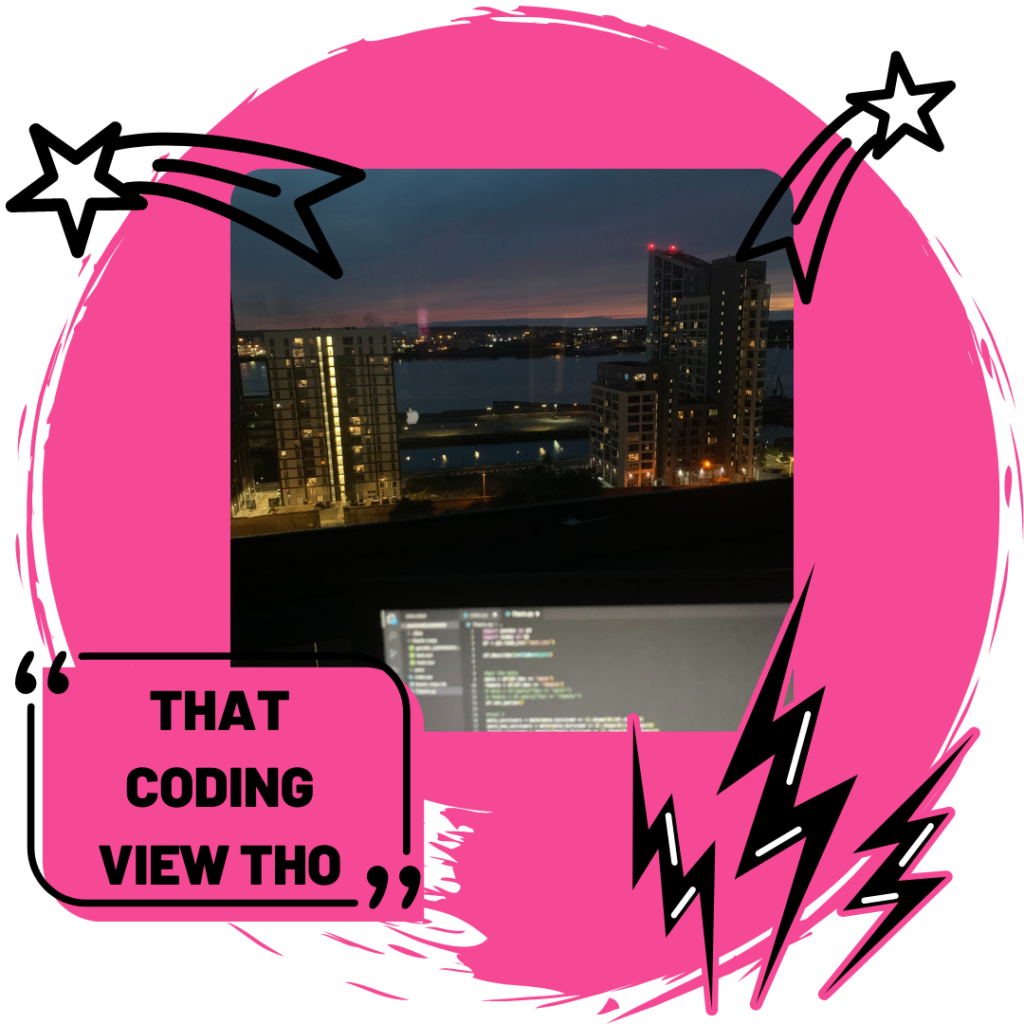 I guess you're probably wondering how I made the move into the tech industry look so smooth, right? Coming from a sales and fundraising background, well, it certainly wasn't easy. However, as a chess lover, navigating into the tech space was the best move I ever made in my life.
Well, I have always been a tech enthusiast, especially when it came to blockchain technology. So, I actually started networking with blockchain developers when I was first trying to get into the tech space. I used LinkedIn to find developers that could guide and edue me in the tech space, and thanks to their advice, I was able to figure out what I wanted to do. I completed various Udemy courses and built a few beginner projects during the start of my journey and attended coding workshops.
I quickly realised how male-dominated the industry was, and I took this as a motivator to keep striving and not to give up, because the tech industry needs to be more diverse and inclusive and I wanted to be part of the change. I do love empowering women and representing women of colour in such an underrepresented industry.
landing my first
tech role...
After weeks of networking, I came across the sky women in tech software programme which enabled me to be part of a community and learn software engineering over a period of 15 weeks. During this time, my passion for technology and learning kept growing, and one thing I learnt during my transition into tech is that stepping out of my comfort zone really tested me as a person, and I appreciated being challenged every day. So, if you are also looking to change careers, don't be afraid, it will definitely be worth it in the long run.
However, things were not always easy. I still felt alone after completing the SKY internship and during the application process for jobs. I knew for me to get to where I needed to be by the end of 2021, I had to network more and seek a mentor. That's exactly what I did. The Black Girls in Tech mentorship programme just launched, and I was privileged to have gotten onto the programme and partnered with Philipa Rodney, one of the most inspiring women in tech. Philipa helped me over a 12-week period to develop my confidence, technical speaking skills, interview skills, and so much more. Thanks to the mentorship program, I co-founded TechNewbies, which is an educational tech platform where we showcase our journey into tech as black and Muslim women, and I was able to grow as a software engineer.
BOUNCING BACK FROM REJECTION...
In addition, I spent the summer self-educating as I had just received my first rejection for a software engineering role I really wanted. I was hurt, but rejection will never define me. I remembered the bigger goal and used rejection as a motivator. Creating TechNewbies allowed me to keep my passion for tech alive and showcase my journey as a beginner and also help others along the way. I took some voluntary positions with SimplexCode as a workshop facilitator to further develop my communication, technical, and leadership skills, and also became part of the Code First Girls fellowship program. It was important for me to stay a part of such communities and not allow myself to feel alone or isolated.
Furthermore, I became part of the Coding Black Females community and through them, I was able to land a blockchain development scholarship, so I am able to certify as a blockchain developer, which will aid in my future plans to launch a blockchain startup.
Thanks to the communities I am part of, the mentors I have gained, and the Code First Girls CFGdegree, I am one step closer to achieving my dreams. As an incoming software engineer, I am learning so much throughout the CFGdegree that will help me in my future, such as:
Self Awareness
Technically improving in languages such as Python and SQL
Teamwork enhances communication and leadership skills
Taking accountability
Staying organised
Strengthening such skills will allow me to add value not only to myself and my work but also to others around me and my future team.
WORST TECHNICAL INTERVIEW I'VE EVER HAD?
As a black Muslim woman, I am fortunate enough to have experienced many great interviews, from telephone interviews up to assessment days. But I must say, unfortunately, even in 2021 we are still experiencing so much inequality and exclusion, especially in the technology industry.
However, I definitely think I have won for having the worst technical assessment day ever! On this particular day, I was the only hijabi and coloured woman to interview for this company, alongside 8 other men and one other female. Also, having over 10 men in one room interviewing us, there was no inclusion whatsoever for dietary requirements such as halal food, which meant I was unable to eat the food provided. To top it off, an employee of theirs asked me if I wanted any alcohol! Not once, but twice and he casually mocked me and made a joke about it. I pride myself on the fact that I am a strong, black, Muslim woman, but as a result of my anxiety, no food all day, and being overwhelmed with the number of interviewers, I ended up having an anxiety attack.
It's funny how things work out. I did not let this day define me; it only made me stronger. Therefore, I want to take this opportunity to educate companies that pride themselves on inclusion and diversity. Here are some top tips:
Check candidates' dietary requirements
Have an equal number of men and women interviewing the candidates
Encourage frequent toilet breaks (you never know if a woman is having her period during that day),
Taking accountability
Educate employees on religion, respect and boundaries
5 important things to do for anyone transitioning into tech...
Join a tech community
Network, network, and network some more until you find a mentor!
Remember the end goal-Never give up!
Elevate your mindset/confidence routine, e.g. I am affirming, meditating, writing a journal, reading Ted Talks, etc
Make SMART goals
Honestly, the best part of my journey was coming across communities such as Code First Girls, Coding Black Females, Black Valley, Xuntos and Black Girls In Tech. Without such communities existing, I don't think I would be where I am today. I aspire to launch my own blockchain tech startup over the next year called ChainVerse, which will also be tailored to the recruitment of women and people from underrepresented backgrounds
Being a part of the tech industry has shown me that there are no limits; in this space, I can grow as much as I want, and I will not let my gender, appearance, religion, or anything else prevent me from achieving greatness.
And on that note, I will leave you with my favourite quote: "You are who you are in this world; you are either somebody or nobody." Every day, I choose to be somebody; somebody who believes in change and somebody who strives to make the world a better place.