GOING THE EXTRA MILE: TRAINING TECH TALENT IN THE NETHERLANDS
Nike, a leading athletic brand in the world, partnered with Code First Girls to foster a community of diverse tech talent in The Netherlands.
KEY SUCCESS OUTCOMES
Developed a tech talent pipeline with Nike in The Netherlands, building a pipeline of talent in a new market with our introduction classes.

Intelligently matched candidates with suitable technical skills who embody the Nike values of community and teamwork to the CFGdegree and linked job role opportunities.

Delivered high-quality candidates in the local area to take on full-time roles as Software Engineers at Nike's European Headquarters.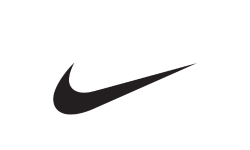 Nike's mission is to bring inspiration and innovation to every athlete in the world. Their purpose is to move the world forward through the power of sport. They are helping to create solutions to build a future where all athletes* — women and girls in particular — and the planet thrive. Nike came to Code First Girls with the desire to build global technology teams that represent their diverse consumer base and ultimately, create more memorable experiences between consumers and the Nike brand. 
WHAT WERE THE KEY TALENT CHALLENGES THAT DROVE NIKE TO PARTNER WITH CODE FIRST GIRLS?
We spoke with Nike to find out what talent challenges they were experiencing before partnering with Code First Girls. 
Building a candidate pool of tech talent in an international location to meet the growing demands of Nike's Amsterdam-based operations.

Ambitious

targets

by 2025, including 50% representation of women in the global corporate workforce and 45% in leadership positions.

Finding diverse candidates who embody Nike's values, including strong community and teamwork.
HOW CODE FIRST GIRLS HELPED NIKE BUILD THEIR TECH TALENT PIPELINE:
Marcus Morrison, EMEA Technical Recruiting Manager, explained three key reasons why Nike pivoted from traditional methods of recruitment to using Code First Girls.
UNLOCKING INTERNATIONAL TALENT POOLS
How did we help?
Code First Girls can deliver a globally consistent programme to attract, retain and place women tech talent in multiple global locations whilst also providing local community engagement and data. 
ACCESSING EXPERIENCED CAREER SWITCHERS
How did we help?
With impact targets of having more than 45% of women in leadership positions by 2023, Nike needed to hire a mix of graduates and women with previous experience. CFGdegree career switchers bring to the table a balance of soft skills and leadership qualities, with 57% of surveyed career switchers holding mid-level or higher roles, 13% being senior, director or C-suite level. Code First Girls can help Nike find talent that are ready for rapid progression and create strong traction to hitting their goals.
A GLOBAL COMMUNITY OF TECH TRAINED WOMEN
How did we help?
Hiring tech talent from a community cultivated by Code First Girls ensures that CFGdegree candidates who join Nike have a community-first mindset and embody organisational culture.

WHAT SUCCESS HAS NIKE SEEN SINCE PARTNERING WITH CODE FIRST GIRLS?
1. BUILT AN ENGAGED COMMUNITY IN THE NETHERLANDS
"From embracing the world of coding through CFG to joining Nike's tech family, my journey has been amazing, propelling me from a paralegal to a passionate software engineer. With a dynamic company culture and the exhilarating challenges of my role, I've found my true professional calling." – Yanxi jin, Software Engineer at Nike
How did we help?
By partnering with Code First Girls, Nike built an international community of women tech talent in the Netherlands through their Python Kickstarter classes and Software CFGdegree sponsorship. Their class taught a large local community of women to code, whilst their CFGdegree programme had 70+ applications. Through our partnership, Nike can now tap into an engaged talent pool and strengthen its global tech teams with women who are dedicated to creating a supportive and inclusive work environment.
2. 1183% OVERSUBSCRIBED IN DIVERSE TALENT
How did we help?
To meet the growing demands of Nike's Amsterdam-based operations, Code First Girls rapidly sifted through applications for the CFGdegree, which was 1183% oversubscribed, via our intelligent matching process.
As a result, Nike was able to successfully offer multiple job roles as Software and Junior Software Engineers in Hilversum (Netherlands) to our CFGdegree graduates. Of the matched candidates, 48% were career switchers and brought to the table a plethora of experience and leadership skills, whilst 31% of graduate students were the first generation to attend university in their families.
3. CANDIDATES THAT "JUST DO IT"
How did we help?
Code First Girls ensured candidates matched Nike's community values, as well as providing interview coaching and assessed eight weeks worth of technical training from pre-requisite classes. When asked "why do you want to work for Nike?" applicants mentioned their own background as athletes as a driver for wanting to "make athletes' and sports people's lives better" through technology. 
WHY CHOOSE CODE FIRST GIRLS?
Companies around the world trust Code First Girls to:
Unlock diverse tech talent via the largest candidate acquisition funnel of skilled women in the world.

Build a local talent pool of high-quality female tech talent who are keen to go on to a career in tech 

Access candidates who have been specifically sifted and chosen to match your hiring requirements.  

Experience an average 96% success rate of women moving directly off our education scheme and into employment.
Why not find out for yourself? Speak to our experts here 👇