LAUNCHING THE RECRUITMENT RACE TO SPACE

Houston, we have a problem
The UN reports that the number of women in the global aerospace industry has remained static for the last 30 years, with only 20-22% of the workforce being women. Even then, women tend to work in administrative and educational roles rather than technical jobs, masking an even bigger gender gap underneath the surface.
More locally, the UK launch industry is facing a challenge due to a significant skills gap that is reflecting the wider space sector. According to a recent survey, 51% of UK space businesses are worried about filling vacancies, particularly those related to science, engineering, and technical tasks. 
Meanwhile, research by BAE Systems found that 56% of senior aerospace decision-makers said the combination of attracting and retaining the right talent is presenting a major challenge. What's more, over a quarter (26%) said that a lack of diversity in STEM talent – including gender, ethnic background and age – is holding back their business.
The space sector is rapidly expanding, leading to high demand for skilled workers, but the industry faces fierce competition with other sectors such as finance and technology. Furthermore, the UK space industry follows traditional recruitment practices with 75% of workers holding at least one degree, typically in physics or engineering. Relying on talent to complete a four-year aerospace engineering degree means the sector is always drawing from a small pool of talent. 
Beyond the boys' club
The UK space industry is projected to grow from £17 billion to £40 billion by 2030. To achieve this ambition, the industry will need to attract investment, provide new high-skilled job opportunities, encourage more people to study STEM subjects and attract and retain diverse tech talent.
So why do we need more women working in the workforce? Lindsey Beer, HR Director of Talent, Learning & Culture at Thales comments that "whilst high-tech companies tend to consist of a largely male-dominated workforce, we know that the best results are achieved by the most diverse teams possible."
With two Scottish launch facilities opening in the next months and four more spaceports in the works, the UK's space launch capability is set to soar alongside Code First Girls.
Making space for women with Code First Girls
With over 80% of Code First Girls' students coming from non-computer backgrounds, CFG partnerships are vital in driving a renaissance in STEM education, giving women access to innovative digital skills, and providing companies access to the top diverse talent they need to stay ahead.
With wide experience in transforming the talent pipeline for major organisations in the UK, Code First Girls know what it takes to accelerate and sustain the recruitment of tech talent. 
Much more than a tick-box exercise, the space and defence industry will need to tap into their legacy of being bold leaders, see diverse talent recruitment as a driver for innovation and replace the career paths of the past with a more flexible approach. 
Rocketing to success: case study spotlight
Recognizing that the space industry is facing significant challenges when it comes to attracting and retaining top talent, BAE Systems, GCHQ, DSTL, and more recently, In-space Missions, Thales and MBDA have partnered up with Code First Girls to recruit and inspire the next generation of female space and defence professionals and become top employers of choice.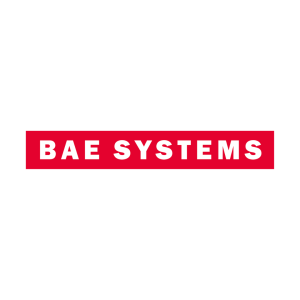 BAE Systems manufactures some of the most advanced, technology-led defence and aerospace solutions in the world and wanted to encourage more women to pursue careers with them. 
BAE Systems aimed to address the gender gap in tech and bring more innovative thought into the workplace by hiring diverse coders.

By partnering with Code First Girls, BAE Systems were able to tap into a talent pool of diverse women, of which

66% came from a non-computer science background and 45% were career switchers. 

The partnership was hugely successful, with BAE Systems sponsoring 225 python class places and 15 candidates through a CFGdegree in full-stack. All 15 CFGdegree graduates secured full-time software roles at BAE Systems.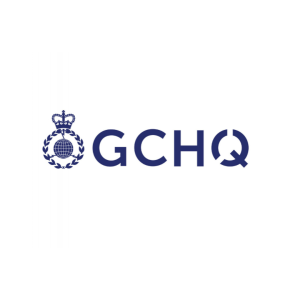 GCHQ  the UK's intelligence, security and cyber agency focused on counter-terrorism, cybersecurity and organised crime and was seeking a solution to their diversity and inclusion efforts in cybersecurity.
GCHQ aimed to attract more neurodivergent women into cybersecurity roles that require fast pattern recognition, sharper accuracy and greater attention to detail.

By partnering with Code First Girls and sponsoring the entire learning funnel, GCHQ was able to build a local talent pipeline in Cheltenham, starting with MOOC sprints in python. 

To date, GCHQ has sponsored 2,212

women to learn how to code for free across Python and Apps, Web Development and Data and SQL, with 17% of learners identifying as

 

neurodivergent

. 
Out of this world talent: community spotlight 
DSTL is one of the UK's principal government organisations and works with external partners to maximise the impact of science and tech in the defence and security field. We interviewed CFG graduate, Kathryne, to hear more about her experience with Code First Girls and DSTL.
Name: Kathryne E.

Role: Software Engineer

Organisation: DSTL 
What motivated you to get involved with CFG?
Covid gave me the push I needed to make the career switch. I've always enjoyed and been good at HTML and basic tech in my other jobs. Whether it be using HTML for an event register, mass personalised invites or creating an event booking platform, I've always enjoyed the challenge.
Did you join CFG as a graduate or career switcher?
I first found the CFG Kickstarter Web Development course. I really enjoyed this and I then moved on to the CFGdegree with a software specialisation as a career switcher. 
Which CFGdegree pathway did you apply for, and why?
After the Kickstarter course, we were given a talk from our sponsor GCHQ and they mentioned the CFGdegree and DSTL. I then looked online and saw DSTL was close in location and seemed like a great company that I wanted to be a part of. I had never thought about software development before but it looked very interesting.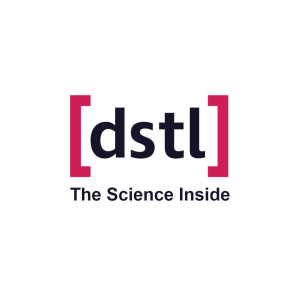 What are you doing in your career now; how have you progressed from the start of your journey?
I am now a software engineer at DSTL and whilst I've come a long way from my previous position as an Event Manager, I'm still on my learning journey.
Would you recommend CFG to others, and why?
CFG is a great opportunity, I am so grateful for everything they have given me. The degree was extremely difficult and demanding but it was such an achievement when I completed it and I learnt so much from it. I most definitely would not be in the place I am today without CFG.