TRAINING CYBER GUARDIANS @ GCHQ
Code First Girls partnered with GCHQ and the security services to supercharge their employer branding and introduce a new generation of women to the opportunities available on the front line of cyber defence.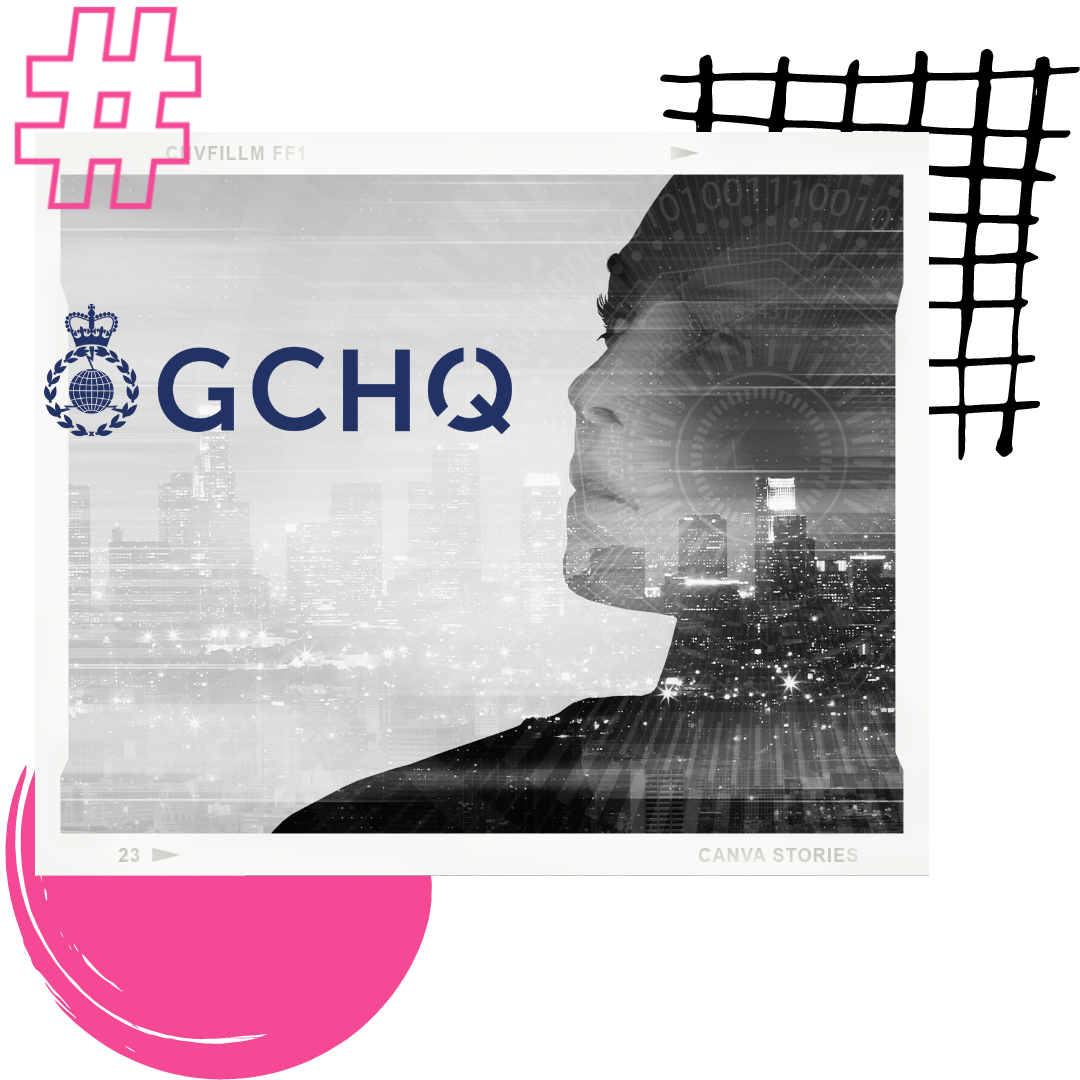 In a global moment marked by unpredictable cybersecurity threats, a diverse cyber defence force is vital to the security of the UK and our allies.
To bolster GCHQ's employer brand presence in our community and provide opportunities, we partnered to deliver a package of MOOCs, Classes, and CFGdegree places, placing women in tech roles across the security services.
Candidates were selected from across the UK to join a CFGdegree cohort sponsored by GCHQ covering data science and software development. This has transformed the awareness of GCHQ as an employer dedicated to diversity, inclusion, and equity in technology.
Candidates have now been offered positions at GCHQ, DSTL, and across the security services and civil service more broadly. 
GCHQ were active across all Code First Girls product areas in 2021. Read more about each partner product delivery below.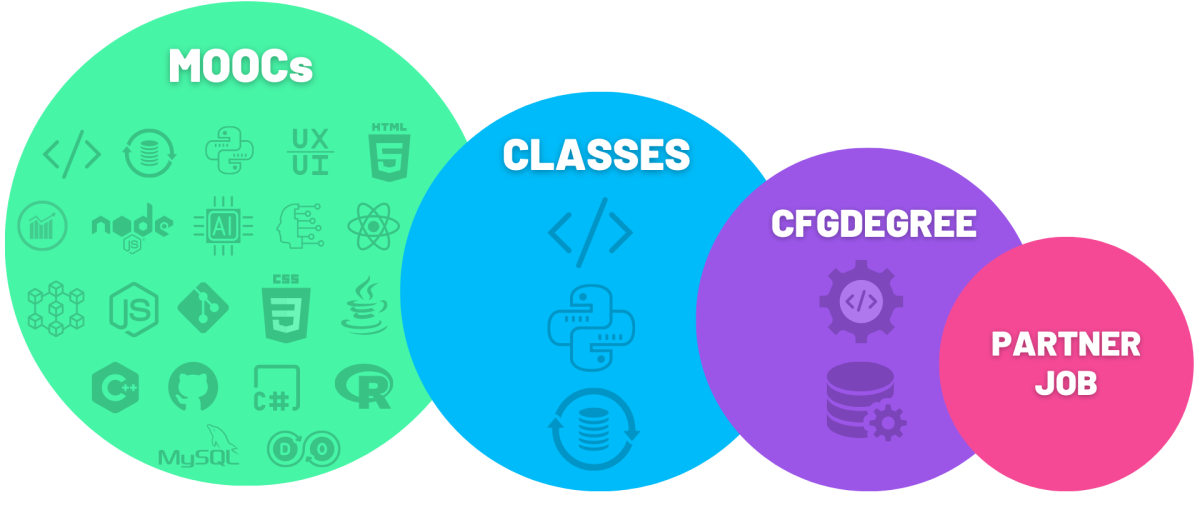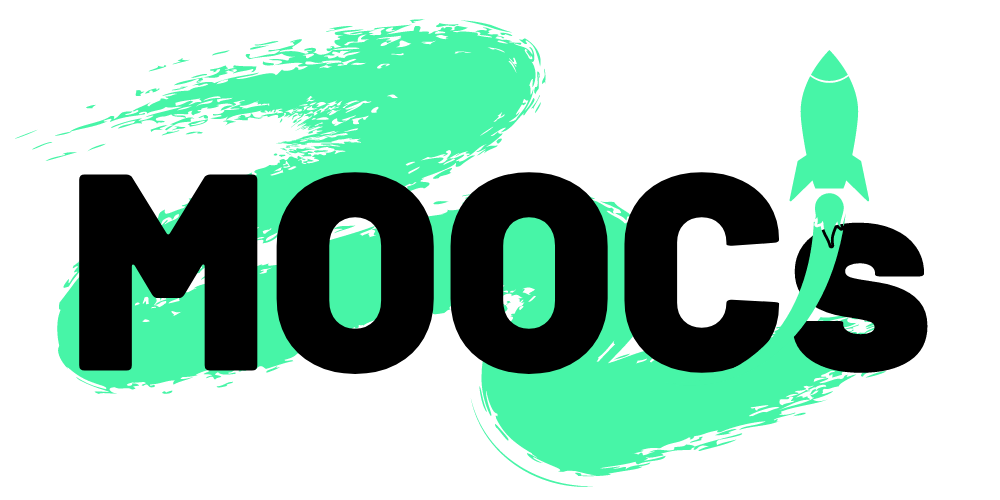 GCHQ hosted several MOOCs with astonishing outcomes and massive awareness, generating employer branding impact for them and the other security services.
GCHQ delivered MOOCs streamed securely on Zoom, garnering hundreds of views and engagement with women across the U.K. Topics included Java, Python, careers in cyber, and impostor syndrome.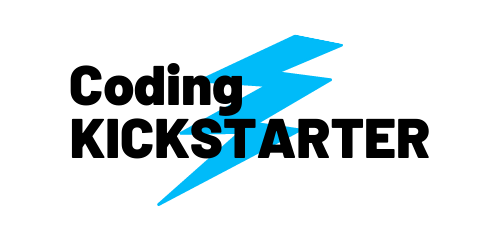 Code First Girls' Kickstarter courses gave GCHQ and the security services the chance to provide targeted 8-week training to hundreds of high-potential candidates.
Hundreds of women took part in GCHQ branded 8-week "Kickstarter" courses, introducing them to concepts and applications of software development and data science.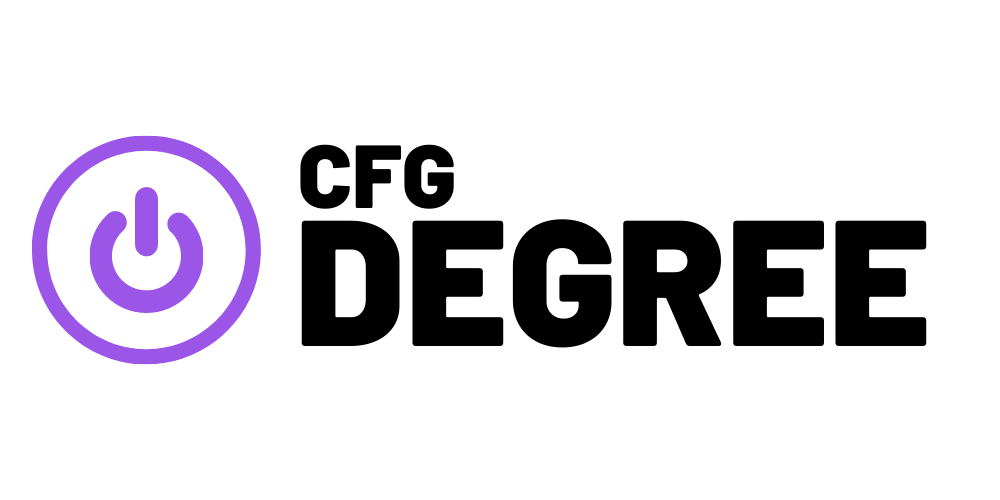 Dozens of women made career step into tech and were provided with the opportunity to apply for roles across the security services through the CFGdegree.
With dozens of graduate tech roles open across the U.K, the security services had a strategic priority to maximise the diversity of their incoming cohorts. Through the CFGdegree they were able to increase the diversity of their applicant pool and hire the most diverse cohort of graduate tech talent.
HIRING TECH TALENT INTO JOBS @ GCHQ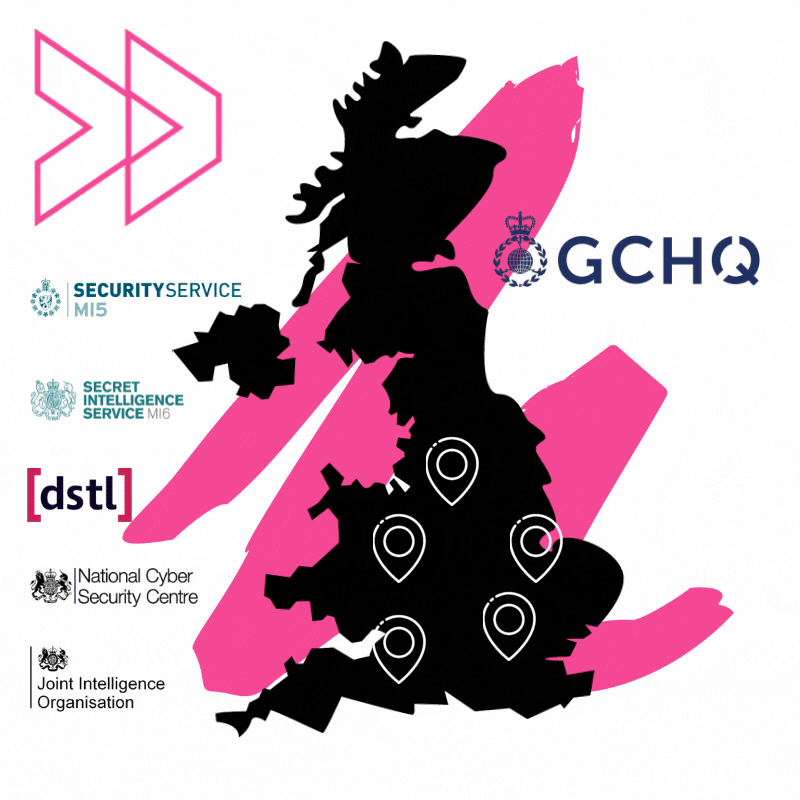 With growing tech teams across the country, the security services were able to offer opportunities to our talented CFG grads in their hubs across England. Contact us to find out more about our partner packages! 
"Our ability to engage with diverse communities of women candidates has been revolutionised through Code First Girls."