2022 ANNUAL SURVEY REPORT
WELCOME TO OUR COMMUNITY INSIGHTS & REPORT
Every year our community completes our annual survey. This survey collects important data, opinions and feedback which reflects our own journey and offering at Code First Girls, as well as providing valuable insights into our community's take on the greater technology landscape.
This year our 2022 survey was bigger than ever and after its release in July, it was completed by over 1200 respondents. As we do every year, we use this data to listen to our community and help steer the direction of Code First Girls so that we're offering what our community want to see next. As an outcome of our previous survey to our community, we have:
Launched MOOC Sprints to impart intro-level knowledge in four weeks

across a range of topics;

Launched MOOC Challenges so our community could take part in more real-world problem-solving;

Developed the Full-Stack CFGdegree (the #1 request from our community);

Launched our +Masters with three key topic areas for more in-depth and advanced learning;

Provided international courses in 12 markets plus open-international courses to our global members;

Partnered with even more companies our community is interested in, across a range of industries and sectors linked to real job opportunities and career paths;

Created new content, such as #represent to highlight more tech role models and career pathways;

Enlisted the help of 12 Ambassadors to help tell more women about CFG and careers in tech;

Hosted one of the largest coding conferences for women in the UK, Code Fest.
This year, we dig deeper into key topics around our members' journey into tech, the challenges faced, what they look for in roles, and how sexism has impacted them in the workplace. To access our 2022 Annual Survey Community Insights Report, please fill in the details below to access.
We hope that you enjoy learning about and listening to our community as much as we do. To access the report, you can click on the link to view the report online or download your own PDF copy.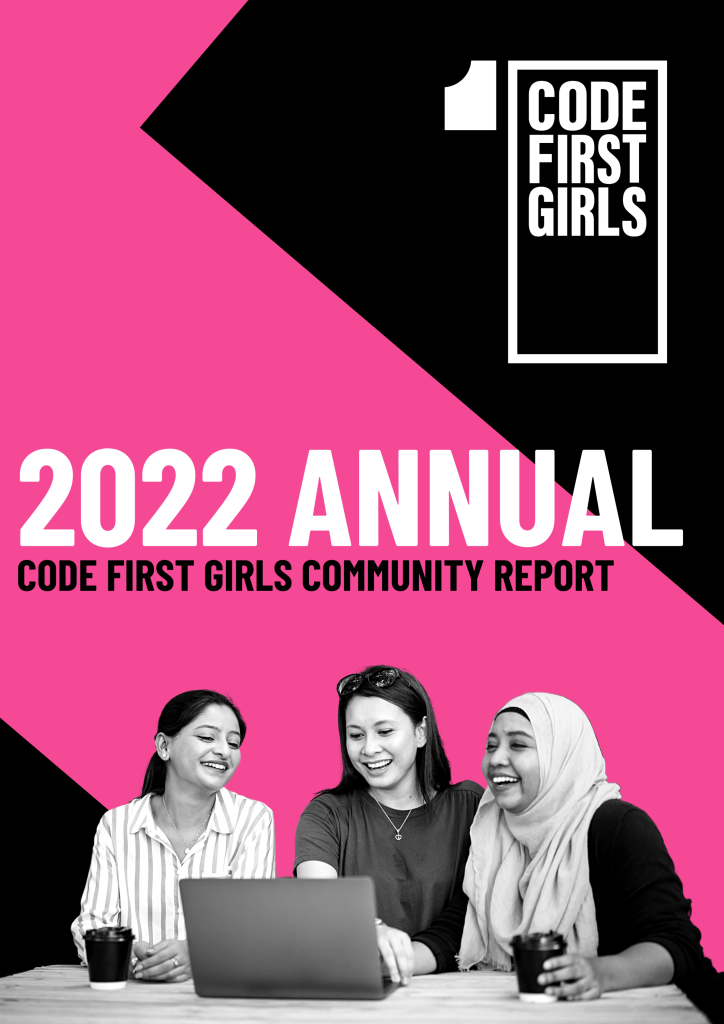 BECOME A CODE FIRST GIRLS MEMBER