TOP FIVE TRENDS FOR 2021 FROM CFG
Many of us were glad to see the end of 2020, but with the start of 2021 feeling like not much has improved, our team at Code First Girls has been considering what the rest of 2021 may look like, and more importantly, what trends we are seeing (and expecting) across the rest of the year. 
Despite the doom and gloom still happening globally, we are genuinely excited about the prospects for 2021. For us, 2020 was a bit of a "re-birth" – we hit our milestone of teaching 20,000 women to code and, off the back of it, have redesigned our curriculum to grow our breadth and depth of courses –  shorter online virtual tasters and learning, extending our existing classes, and launching our Nanodegrees (for those that don't know, it's a deep-dive 12-week course in Software Engineering or Data). 
It will be a big year for Code First Girls, but we also believe it will be a big year for women in tech. Below, hear from five of our team members about what they think will be trending and how this will impact women in tech in 2021.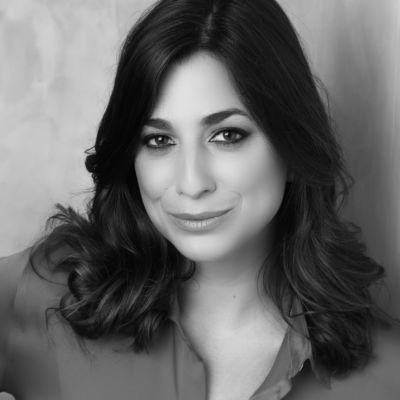 TREND #1: Businesses will take a lead role in empowering women to upskill in technology
Today, women make up only 17% of IT specialists in the UK, and a mere 35% of women pursuing STEM at a higher education level – but this is changing. As we head into 2021, companies globally will take the opportunity to reshape the way we work and fight to achieve gender parity in the workplace. By empowering women to upskill in technology, businesses across industries can establish a work culture that enables women to thrive.
 At a time when businesses are facing increased uncertainty, a highly-skilled diverse team is invaluable and such a workforce doesn't need to be solely outsourced. Instead, forward-looking organisations will look to their existing employees and provide opportunities to support upskilling and personal growth. Whether in person or through the use of a video-conferencing tool, businesses can partner with organisations dedicated to creating tailored training sessions – empowering attendees with new skills and perspectives. Not only does this help futureproof the business, but this also demonstrates a commitment to a company culture that values its employees.
It's definitely time for businesses to take the initiative and set an industry example for 2021, by educating and upskilling women. The businesses that get this right, and build a diverse and inclusive workplace for women, will thrive.
TREND #2: Communities of women in tech will continue to grow
Jonathan Hewitt, Marketing Manager
One of the shifts I have noticed is the emergence of more communities of women supporting one another and also paying-it-forward. Being across all of our social accounts, a day doesn't go by without one of our members showcasing a new skill they have learned, promoting a fellow member who needs a helping hand, or giving a shout out to one of our volunteer teachers. We regularly see our members returning to do another course with us, and as a huge added bonus, members also returning as volunteer teachers – amazing examples of women paying-it-forward and being instrumental in helping us teach more women how to code. 
But, it doesn't stop there, we also had a massively successful Code Fest online event last year in September, and it was so great to see women from our partner companies and those from our community coming together to address common challenges, like imposter syndrome, provide career tips and networking opportunities, or be there to answer questions our audience had across a range of tech topics.
And this is just Code First Girls! There are so many examples across the world of other amazing networks out there as key driving forces for women in tech. Women in VC is a great example of this where women in venture capital can connect and collaborate and support women in start-ups; as is Girlboss, launched in 2019 by Sophie Amoruso (previous success with fashion brand Nasty Gal), which is a professional network of successful women forging their own pathways in the world. And there are so many more out there. 
It is exciting to see these networks and platforms evolve and with more women coming together to share experiences and empower one another to continue to change the state-of-play, the momentum continues to build. I am excited to continue to build our CFG community and create more of a network for our members in 2021. As Anna mentioned, only 17% of IT specialists are women, and only an estimated 5% are in leadership roles, there is still a ways to go, but I am definitely happy to see these changes happening and be a part of it.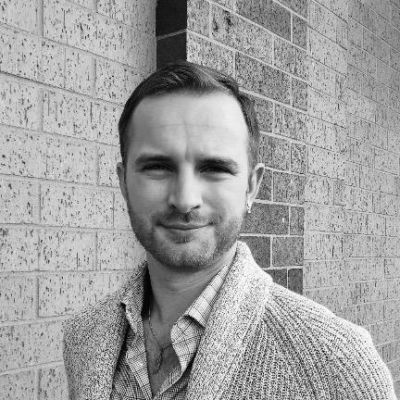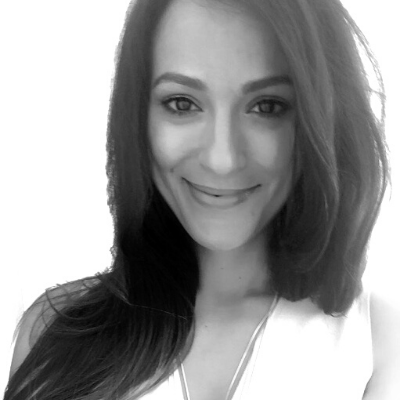 TREND #3: More women will choose to switch careers and move into tech
Sherin Helmy-Bianco, Commercial Manager
Following on from Anna's trend around businesses helping to upskill women, I believe many women will also be taking their career into their own hands and looking at ways to not only upskill but also make their own move into a career in tech with transferable skills. 
As we all know, the career opportunities in tech continue to grow and expand across multiple industries, and with Covid causing a lot of job uncertainty and redundancies, we have definitely seen a growth in women wanting to switch careers, or at the very least, learn new skills to become more future proof in an ever-changing world. I recently completed our Introduction to Data & SQL course where it taught me a range of skills that I can apply to my day-to-day role, but also have on my CV for future roles. Data is absolutely vital to the majority of organisations out there, so understanding how to get the most out of it on a deeper level is indispensable and something so many businesses look for with candidates.
On the other side, with a range of friends and family who are new parents, I am also really aware of the vast number of women out there who can feel 'stuck' after having children or have a sort of imposter syndrome when returning to work. I did this course to see what it was like to complete this course remotely (whilst also working full-time), knowing that mums don't always have much time to fit in 'extra-curricular' items in their life! It definitely was challenging – I'm not going to lie – but once completed, it was hugely rewarding to know I had this education under my belt and could readily apply it straight away.
Obviously, I am a big Code First Girls advocate, but I am also an advocate for my own career and continually learning and developing new skills. This really is a great time to try something new and explore a career in tech. It doesn't just have to be a career in coding, but there are so many opportunities in sales, project management, and product for example, that are also very relevant with some tech training like we have at Code First Girls.
TREND #4: Getting involved in tech for good
Kim Gray, Programmes Manager
One of the great things about working at Code First Girls is seeing the range of final projects delivered as part of courses or when we have hackathons or challenges. Some of my favourites have been a breast cancer prediction model using data and a recipe and food sharing platform aimed at reducing waste and helping communities in need.
From our survey last year, we also saw a huge desire from our community to source roles and opportunities that have a positive social impact. For me, this is probably one of the most exciting trends I think will grow in 2021. Obviously positive social impact initiatives have been around for a while, but post-2020, I think many of us are overhearing negative news about the world and are looking for ways to improve life more than ever – whether that be things like climate change, to social networks, or health.  
We are also excited to be working with a range of partners over the coming year, with many of them leading the way with some cool initiatives that are tackling and solving big real-world problems. With big advancements in areas like health (including Astrazeneca vaccine on UK soil), there are some really important, life-changing initiatives that our community could go on to work on or get exposed to through our courses, career opportunities, and events throughout the year.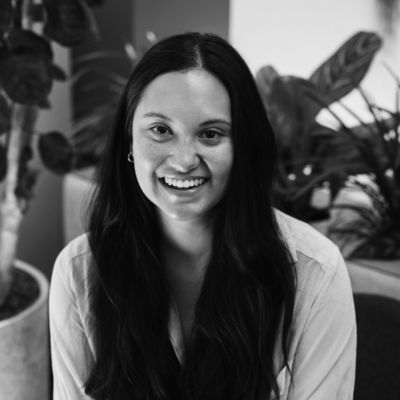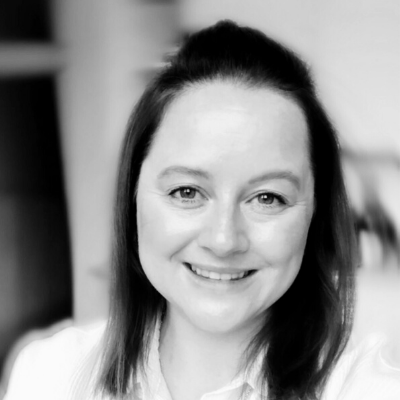 TREND #5: The pathways into tech continue to evolve
Sophie Bower, Marketing Director
Every year, we see more companies changing their requirements to secure a great range of diverse candidates for job roles. I think everyone is aware of the huge benefits of having a diverse workforce, not just from different ethnicities, nationalities, or genders (all also hugely important), but also from different learning pathways. 
The traditional path into tech through completing a Computer Science degree is no longer the only way. As Anna mentioned, only 35% of STEM higher education students are women, and whilst we'd still love to see more women choosing this pathway, with our wide-spread university network, we equally love seeing women from all types of degree backgrounds taking part in our courses and finding a passion for tech in addition to their course area of interest. I love the idea that someone studying law also does our course to discover better, more effective ways of operating using things like AI or data. Or a humanities student, who may have a passion for music may have an idea for an app to help children to learn how to play instruments easily. And one of my faves, a medical student who is able to combine being a doctor or health provider with tech to come up with new ways of treating or managing diseases. There are so many exciting things happening in tech.
But, the requirement of a university degree for any role is also changing. I think we can all recognise the huge cost involved and years of debt as a result. So why not find different ways of learning and career pathways. If you are passionate about tech, there are ways to get a good education and foot in the door. Independent learning through courses like Code First Girls can completely change the way women get into tech, and more importantly, give businesses the most diverse range of potential candidates.
Not only that, as Sherin mentioned, for those of us already in 'established' careers, there is always the opportunity to change your career path or try something new or build new skills.  Our online classes are a great segway into tech, and I am particularly excited about our new Nanodegrees which give a power-house 12-week course that will deliver advanced knowledge in Software Engineering or Data / SQL, with candidates primed for roles at amazing companies we are working with.
It really is an exciting time to explore options and uncover the huge amount of opportunities that are available to women to wish to pursue a career in tech.