Play an active role in supporting women who are wanting to explore a career in tech. We all know the stats, and with under 1.7% of women pursuing a degree in Computer Science, we need to ensure there are a range of pathways for women to learn how to code.
Help reduce the skills gaps by giving our 8-week class option to your students. Students can be studying any degree and our courses fit in around their studies.

If you don't see your uni on the section below, hit us up and we can make it happen (fill in our form, sending us the details for your key contact/s from within the university and we will do the rest).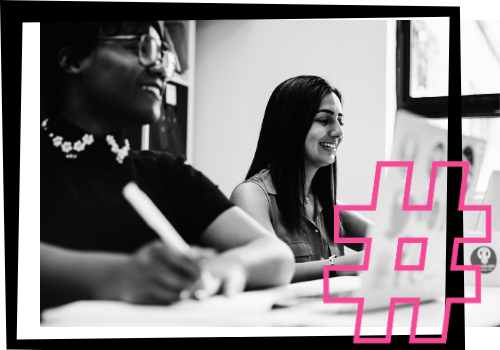 Code First Girls operates across the UK, Ireland and internationally. We currently partner with over 90 universities whose students are up-skilling and future-proofing themselves with priority access to our online courses. To see if we are partnered with your university, please take a look at the map below. If your university is not listed please get in touch about partnering.